The Future of Work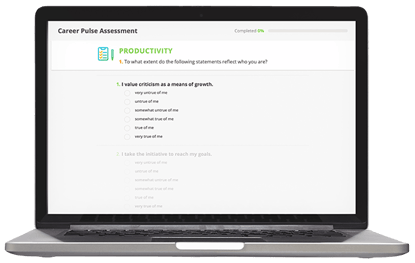 When work from home, there is naturally less direct interaction with co-workers and supervisors, and often more distractions.
The impact can result in lower productivity and less engagement.
Workplace strategies have been slow to follow the pace of change and provide a clear picture of the new employee experience. While productivity and motivation while working from home used to be difficult to measure, Career Pulse delivers the insights you need to stay competitive.